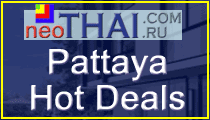 Erikoistarjouksia, Alennukset:
• Valmistusvuosi - 2016
• Rakennusten lukumäärä - 1
• Kerros - 33
• Lukuisia huoneistoja - 279
• Matka uimarannalle - 360 m
• Uimahalli - yleinen

• Vartiointi
• Videovalvonta
• Sähköinen pääsyjärjestelmä
• Internet - WI-FI
• Pysäköinti

• Liikuntakeskus Sauna
• Kauppa Ravintola Baari
• Lastenkenttä
• Pesula

• Kondominiumin kunnossapitomaksu: 30 THB - m² - kuukausi
Want to sell apartment in Amari Residences Pattaya? Click here >>>
Amari Residences Pattaya - Asunnot
Amari Residences Pattaya
Amari Residences Pattaya is situated on the very fringe of Pratumnak Hill overlooking Pattaya Bay. Built on 2 Rai of Pratumnak Hillside, this 35 floor building will have the most breathtaking views of Pattaya Bay, views that can never be compromised. Located less than 100 meters from the entrance to The Peach Exhibition Center, The Legend shares its address with some of the most notable Hotels in Thailand, namely The Royal Cliff and The Sheraton. The upmarket and prestigious Pratumnak area is also merely five minutes away from either Pattaya City or Jomtien.
All Units include fitted kitchen, luxury bathroom, built-in wardrobe, Smart Home System and Air-condition.

Amari Residences Pattaya offers one and two bedroom units ranging from 46 m2 to 84.5 m2, all tastefully designed to maximize space and comfort and all include fully fitted luxury bathrooms, fitted kitchens and wardrobes as standard. There are also much larger two, three and four bedroom apartments and penthouses available on the higher floors with huge balconies and some with individual private pool and gardens.
Amari Residences Pattaya - Valokuva
Amari Residences Pattaya - floor plans
Amari Residences Pattaya - Pictures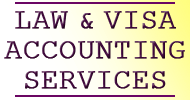 Progress Reports
Taimaan tanssikurssi
THB
buy
sell
USD
31.23
31.93
EUR
35.41
36.61
GBP
39.96
41.84
HKD
3.89
4.16
JPY
28.22
29.5
January 18, 2019 15:34 www.scb.co.th